New faces
As we learn from the seasons, there are months of early growth, of harvest, then hibernation, and then thankfully, there is always renewal. We're grateful to welcome some new faces to the A Rocha Lebanon team.
On Staff: A New Gardener
After Ibrahim's retirement, A Rocha Lebanon hired Abbes as a gardener. He is full of ambition for the land, and says with expectation, "I want to make it a paradise!"
In only two months, Abbes has helped us develop a technique for weed control and fire prevention. We tried several experiments, but finally landed on a win-win solution that reduced fire risk in the protected area and turned a pest into an unlikely friend.
He is also caring for a tree nursery, various plantings, and a rammed-earth beehive construction.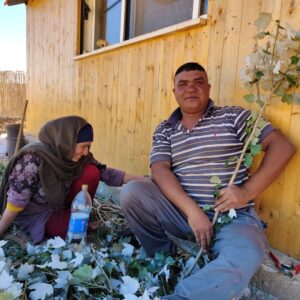 Volunteers
Sylvie and Philip Good are long time A Rocha road buddies, and missionaries through Church Mission Society. As great nature lovers, they enjoy following Abbes' work on the field. They are making plans for a botanic garden experience to reconnect people with the created habitats of Lebanon.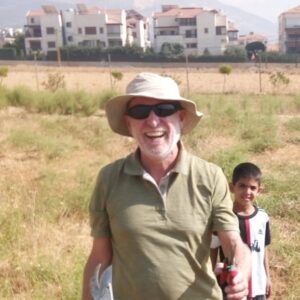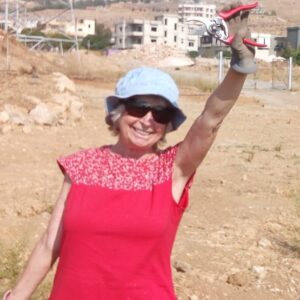 Sarah Jennings is a new volunteer for A Rocha after connecting with Damien through their local church. She currently serves as a communications officer at a local Lebanese non-profit, LSESD, and she hopes to help with writing, photography, social media, and website needs. Recently, she had the chance to share about A Rocha's work and the role of communications in climate change at a seminar with Lebanese university students.