Open Room: A Rocha Lebanon Welcomes Researchers to the Beqaa
A Rocha Lebanon's office in Aana has space for researchers doing field work in the Beqaa Valley!
After three years of absence from West Bekaa, we moved A Rocha Lebanon's office back in Aana, a peaceful village on the slope of Mount Lebanon, 6 kms south from Aamiq wetland in order to be close from our projects and historical area. This time, the library and the accommodation will be open to colleagues, and made available to the researchers coming for field work in the Bekaa Valley.
While visiting this space, a researcher can enjoy…
Accommodation: two sleeping rooms (including 1 double bed, 1 single bed, mattresses, 1 tent), a kitchen, and a patio
A library with numerous encyclopedias and guides on the fauna and the flora of Lebanon, as well as exhaustive documentation on Aamiq wetland
An ideal location for bird watching during the migration, with quick access to nearby Mount Lebanon, Anti-Lebanon mountains, Qaraoun lake, and Hermon mount
A list of mountain guides and local contacts
If interested, please contact us at lebanon@arocha.org for booking details. The price is flexible, depending on the financial capacities of your institution.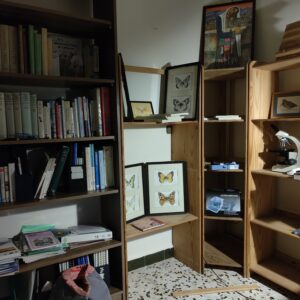 ARL Library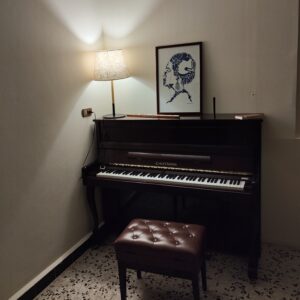 Music room